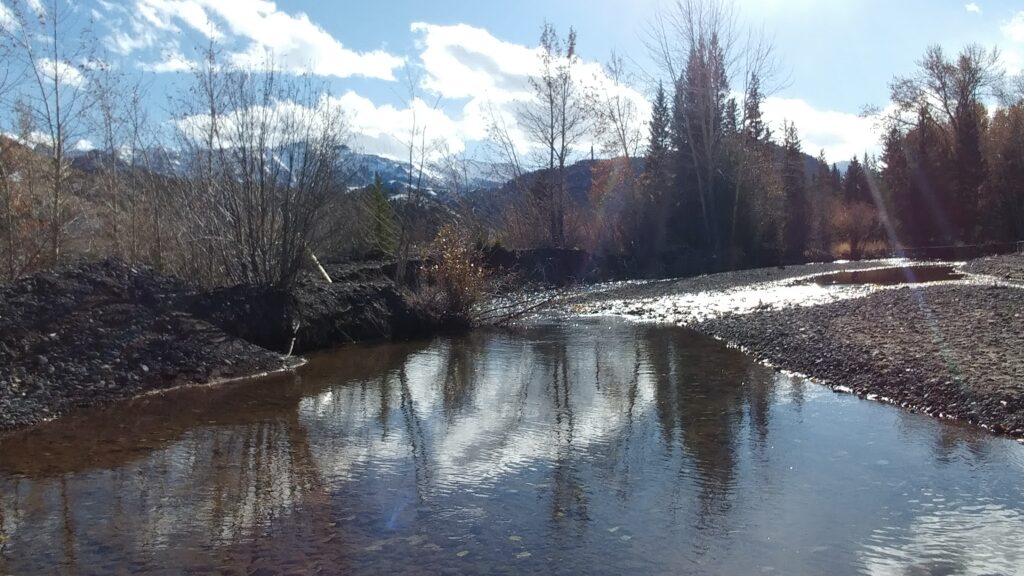 This project was a restoration and stabilization of a failing historic levee embankment located on Sunlight Creek, Sunlight Basin, WY.
The project team completed all survey, design, and permitting necessary to initiate proposed restoration on Shoshone National Forest public lands. Following 2017's near record snowpack and spring flooding and erosion, the levee was nearly breached, jeopardizing loss of the FS road and a private concrete irrigation headgate downstream.
The project utilized local and native materials harvested and salvaged on the adjacent floodplain bottomland.